Level I – Interview & Interrogation Techniques
May 26 @ 9:30 am

-

May 27 @ 4:30 pm

CDT

|

565$
LEARN TO USE THE TRUTH TO YOUR ADVANTAGE
Wicklander-Zulawski & Associates (WZ) is an internationally recognized firm established in 1982.  Our passion for the truth has led us to become a world leader in non-confrontational interview and interrogation training.
WZ's team of Certified Forensic Interviewers (CFI) teaches a series of techniques, anchored by the WZ Non-Confrontational Method, to integrate strategic preparation, behavior interpretation, and structured questions allowing an interviewer to successfully adapt to any type of investigation.
Join WZ to obtain training in the WZ Seminar on Interview & Interrogation Techniques.  This course is ideal for organizations who desire to use a non-confrontational approach to resolving cases and determining when an individual is being truthful.
Learn how to conduct interviews that lead to an admission from the guilty without destroying the morale of the innocent, and identify the deceptive without confrontation. WZ's unique non-confrontational communication techniques eliminate conflict between interviewers and their subjects while demonstrating how to reduce objections and denials.
INTERVIEW & INTERROGATION TECHNIQUES
Room Setting and Preparation
Interpretation of Verbal and Physical Behavior
Handling Denials
Obtaining the Admission
The WZ Non-Confrontational Method
Participatory Approach
Enticement Questions
The Written or Recorded Confession
WHO SHOULD ATTEND
Loss prevention personnel, security investigators, human resource professionals, auditors, operations managers, school administrators, small business owners, security and anyone responsible for obtaining the truth from people who are reluctant to share it.
WZ CERTIFIED INSTRUCTORS
ALL of WZ's instructors are Certified Forensic Interviewers (CFI) who teach the same up-to-date skills and methods they themselves have used during their own investigations.  To qualify for this distinction, a person must pass a standardized examination, which covers a series of topics regarding the interviewing and interrogation process.  The CFI demonstrates understanding of legal aspects of interviewing and proficiency in interview preparation, behavioral, analysis, accusatory and non-accusatory interviewing, documentation, and presentation of findings.
David Thompson, CFI
David Thompson, CFI is a Partner and President of Wicklander-Zulawski & Associates (WZ) as well as an active instructor for the organization.  He is responsible for the strategic vision of the organization and oversees the day-to-day operations of the business.  Thompson also leads the evolution of interview and interrogation content to provide research-based investigative tools to practitioners while driving change in the industry.
David has served as the VP of Operations and Director of Investigations for WZ, providing him the opportunity to manage a variety of cases while conducting interviews and consulting on investigations ranging from theft and fraud to sexual harassment and homicide.  David has created customized training programs, presented at seminars internationally, hosted a variety of webinars as well as conducted live broadcasts of training. He is also an active member of the International Association of Interviews (IAI) and has contributed blogs, video tips and published several articles to support the continuing education of its members.
David is a highly requested speaker who has presented customized training sessions to clients in both the private and public sectors. During his career at WZ, David has presented at public sector training sessions including multiple Organized Crime Conferences, US Customs & Immigrations Services, NYS Office of Attorney Generals, US Department of Housing and Urban Development, Chicago PD, Singapore's Ministry of Manpower and multiple other local, state and federal agencies. David has also presented seminars both domestically and internationally for private sector organizations, while also speaking at conferences such as the National Retail Federation (NRF), Retail Risk, CFI Elite Training Days, multiple Human Resources conferences, and Employment Law Firms.
David has also played an integral role in the ongoing research and evolution of content and innovative teaching methods; developing training that is presented in a virtual broadcast venue and creating more opportunities for distance learning.
He has a passion for leading reform movements in the field of investigative interviewing with the goal of incorporating academic research into practical application.  Through this dedication, David has collaborated with members of the academic community, advocacy groups and other relevant partners to further the enhancement of interview and interrogation protocols throughout the US. David has contributed opinions on behalf of WZ for a variety of cases and has been cited by the Federal Court of Appeals for his involvement on the topic of interview and interrogation. He has also provided consult on legislative propositions and served as a subject matter expert for reform efforts and case evaluations.
David attended Canisius College, in Buffalo, New York, where he obtained a Bachelor of Arts in Psychology with a concentration in Criminal Justice.  He is currently enrolled at Arizona State University in pursuit of a Masters of Forensic Psychology.  David was a scholarship cadet of the Army ROTC program and a member of the New York National Guard and also served his community as a volunteer coach for Special Olympics.
He takes pride in delivering training, providing guidance, and being an approachable resource for all clients. His engaging delivery of a presentation will have a lasting effect on the attendees' ability to apply the content in a practical setting.
---
Amanda Weaver, CFI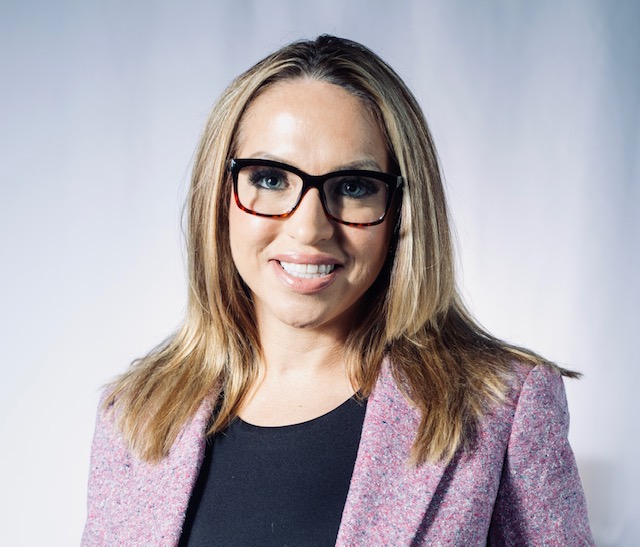 Amanda Weaver, CFI, brings over 18 years of private sector experience to the seminars she conducts for Wicklander-Zulawski & Associates, Inc. (WZ). She brings a diverse retail background, including specialty, luxury, big box, and distribution/fulfillment center segments. Amanda is well versed in all areas of investigations, loss mitigation, inventory management, and strategic planning.
After studying Political Science at Northern Illinois University, Amanda started her career with Nordstrom in Chicago. Working for various retailers throughout her career, such as Ann Taylor, Border's Bookstores, LBrands- Victoria's Secret, Dick's Sporting Goods, and Kohl's, Amanda quickly advanced to regional level leadership and has supported markets nationwide. Amanda has personally conducted hundreds of interviews and interrogations over the course of her career and has taught the subject in various settings.
Amanda's craving for interview and interrogation techniques, engagement, and inspiring others isn't out of general curiosity. She has a keen ability to establish trust and affinity with others which have successfully contributed to her tenure in the industry.
Amanda currently resides in South Florida with her husband Michael and their two daughters, Ella and Gianna.
Amanda is a Certified Forensic Interviewer. To qualify for this distinction, a person must pass a standardized examination, which covers a series of topics regarding the interviewing and interrogation process. The CFI demonstrates an understanding of legal aspects of interviewing and proficiency in interview preparation, behavioral analysis, accusatory and non-accusatory interviewing, documentation, and presentation of findings. The objective of this certification program is to create comprehensive, universally accepted professional standards combined with an objective measure of an interviewer's knowledge of those standards.